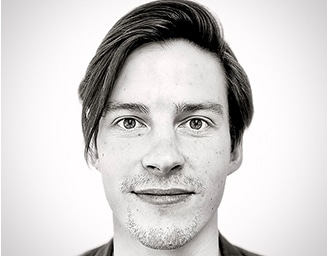 Alexander Evatt
Vienna - Finland - New Zealand
BIOGRAPHY
Alexander's journey begins in Auckland New Zealand, where he had his first formative years surrounded by majestic landscapes. Five years later they moved as a family to Finland. Today the multi-cultural and holistic foundation very much lives through Alexander, continuously developing his inner growth and consciousness expressed through dance and designing transformative leadership experiences and humanising organisations for having a positive impact on people and planet. Part of his journey has been fulfilling his vision of raising the collective consciousness starting with how organisations and businesses are structured and led. To fulfil his vision, Alexander did his Bachelor's in Conscious Business in Helsinki followed by a Masters in Leadership and Change Management in Amsterdam (2019). Alexander's master's thesis research was on how to create up-to-date working cultures by bridging generations.
Alexander currently lives in Vienna working both locally and globally with leadership and organizational transformation.
FIELDS OF WORK
Alexander sees a great need for a New generation of leadership, leading from the heart rather than the purely rational mind. Leading from a wholeness perspective, as interconnected with all living-systems, rather than seeking trade-offs and pleasing shareholders. Leading to serve humanity and the planet. Alexander's approach is Inner Leadership. Alexander supports next generation leaders to go within to get to know, understand and learn how to express and apply their (higher level) capacities: inner wisdom, intuition, creative abilities, deep listening and sensing, mind and heart connection, the ability to manifest their "integrity power" (i.e. actions, emotions and thoughts aligned with and informed by your spirit.) As well as, to identify self-limits, to learn from them and be free from them.
INSPIRATION
Along side Alexander has actively researched and trained in conscious leadership and systems change. During his exploration he has had the privilege to have met in person and trained with many, what he considers pioneers of today, within the field of consciousness and human development. Such as: Ken Wilber (integral), Frederic Laloux (Teal), Fritjof Capra (systems view of life), Otto Scharmer (U-theory), Gregg Braden (Heart Intelligence), Pedro Tarak (B-Corps) to name a few of the bunch.
INVITATION
Alexander's start-up New Direction provides coaching, consultation and facilitation of personal and team transformative workshops and trainings based on on cutting-edge scientific-based tools such as: neuroscience, quantum physics, mindfulness and indigenous wisdom combined into training programs to equip the next generation of leaders to lead from their inner wisdom creating the future we wish to see. Based on the research from his Master's research he is also working with bridging generations, creating cultures of wisdom and guidance from the more senior generations and energy, vision and updated working patterns from the younger generations. If you would like to explore co-creation possibilities Alexander is happy to jump on a call or meet with you. You can contact Alexander at evatt@ccg-group.eu
WORK LANGUAGES
English, Swedish, Finnish