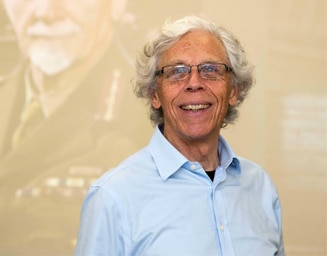 Holistic science philosopher – complex systems management  trainer and facilitator
BIOGRAPHY
I have practiced as a consultant on holistic approaches to complex dynamical situations in South Africa and the United Kingdom applying complexity enabled mindset technologies to strategic management and leadership. My specialist interest has been facilitating leadership applications to organisational wellbeing and sustainability. I have facilitated these empowerment programs in Southern Africa and in Europe.
As a master practitioner of neurolinguistic programming I hold a M. Phil. degree in applied business ethics from St Augustine College, Johannesburg. I was awarded a Ph.D. (alternative medicine) by the Indian Board for Alternative Medicine for my research into a transformed epistemology for applications of holistic science to mindset and disease.
With a background of research in business ethics and sustainability I participated with the Towards Gondwana Alive Initiative in the 2002 Johannesburg World Summit of Sustainable Development. In 2014 I participated in a research project for the United Nations Environmental Program with members of the London School of Economics Complexity Research Group.
I have written articles for numerous journals including Kosmos Journal,  the Holistic Science Journal, Greenbuild and Biophile, and my paper was published in the book "Moving Forward with Complexity". I have presented academic papers in the United Kingdom and Brazil on complexity science on business applications and ethics. Subjects addressed include the challenges of ethics in diverse societies
and an alternative holistic business model to address contemporary economic challenges.
I have served as a visiting lecturer at Schumacher College in Devon where I introduced MA economics students to complexity approaches. I also designed and co-facilitated a short-course, 'Holism and Leadership' for Schumacher College
I have addressed conferences on aligned subjects of economics and governance at Kingston University, London, Bournemouth University and the University of Pretoria. I am on the faculty of Ashridge/Hult Business school as an external marker for assignments in their 'master's in management' program. I have recently taught complexity theory to students at the Taiwan National University of Adult Education.  I am a member of the Synthesis Complexity Research thinktank. Finally I am convener of the Holos Project,  an international collaborative network of  holistic researchers and practitioners,  who are committed to contributing to the shift the paradigm of consciousness on the planet to the holistic integrative perspective.
FIELDS OF WORK
As an independent consultant for over 25 years I have worked in the world of strategic organisational facilitation with South African construction companies such as Murray and Roberts, Stefanutti Stocks and WBHO. I have also worked with the financial services industry, particularly First National Bank in South Africa, introducing applied complexity theory to organisational design and response. I have provided further facilitation in the investment industry, such as Sable Investments in Cape Town and London, the gaming industry such as Aristocrat in Johannesburg and London, and Ace Interactive in Stockholm.   With colleagues in the Evolutionary Transformations (ET) Group  I co-developed a 7-phase methodical approach to addressing complex dynamical situations by applying 'complex human adaptive intelligence' (CHAI).
Recently I have been appointed as an adjunct (visiting lecturer) to Ashridge Business School on their MBA program.
INSPIRATION
I have been deeply inspired by the ground-breaking work of Jan Christian Smuts as described in his seminal work 'Holism and Evolution' (1926).
I have sought out and personally met with holistic thinkers such as Paul Davies, Rupert Sheldrake, Amit Goswami, Jude Currivan, Shantena Sabbadini and the late Masaru Emoto.
CONTACT
WORK LANGUAGES
English, Afrikaans