Where business meets wisdom
"No problem can be solved from the same level of Consciousness that created it" Albert Einstein
CCG – Conscious Consulting Group® is a new kind of consulting firm responding to the changing business needs of an emerging world. Our Consulting philosophy is based on the insight that we need to look deeper, wider and differently in order to solve problems and co-create a promising future.
We are empowering leaders, organizations and consultants to respond to their daily challenges with clarity and wisdom and positively impact the world around them.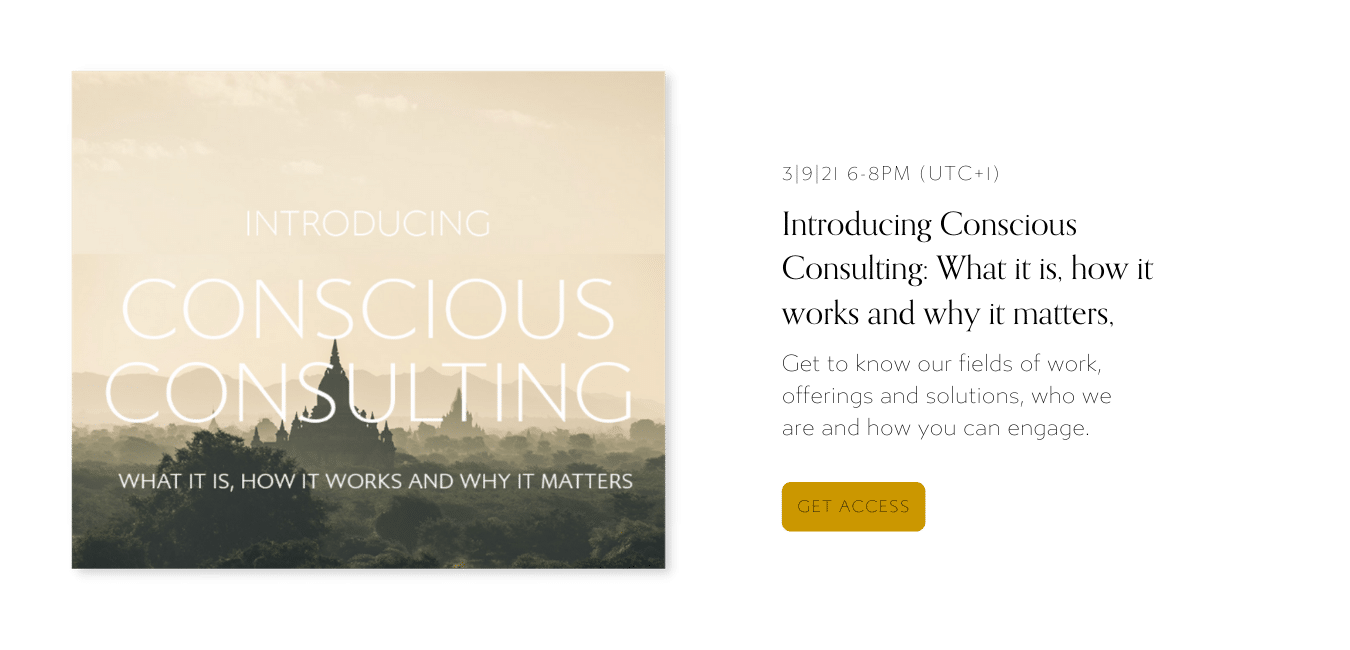 Offerings
If you feel the old ways of thinking, acting and leading are recreating the past rather than co-create a desirable future this is the right place for you.
Our offerings in the field of leadership, organization and consulting are designed to deepen your awareness, create new possibilities and make a difference wherever you are. We support you to master your daily challenges from a different level enriched by non-business fields such as philosophy, science and ancient wisdom.
Leadership is nothing like it used to be. No matter whether you are the CEO of a listed corporation or the Founder of a small start-up: We support you in deepening and expanding your leadership skills, access your wisdom and transform it into impact and by doing so shape the nature of your organization as you envision it to be.

What we need right now are organizations that offer powerful work environments with room for engagement, creativity, connection and collaboration. Creating enthusiasm, ownership and performance in line with a strong Purpose and a compelling vision is the intention of our offerings.

Consulting is a precious opportunity and important enabler for transformation. How are you honoring that precious moment and the possibilities within?

If you want to go beyond what was possible for you in the past and start playing beyond its limitations. Transform your wisdom into impact!
Advisors
Your team of Senior Advisors is accomplished and rooted in diverse backgrounds such as Quantum Physics, Buddhism, Medicine, Consulting, Business, Economics, Management, Psychotherapy, Mindfulness, Feldenkrais, Taoism, Holism and Ecology. Complex problems ask for a broader and deeper wisdom within a diversity of disciplines.
BLOG
When we, the CCG Advisory Team meet every other Monday evening we spare some time to explore one key question. Last Monday we found ourselves deeply invested in an intriguing conversation about the question: What does business have to do…