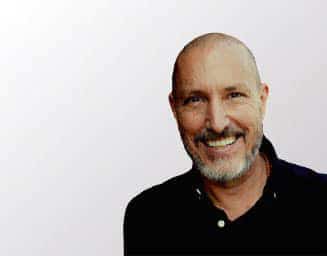 Robert Thomas
San Francisco-Mexico City-Vienna
BIOGRAPHY
Mentor for Mindfulness and Meditation Practice: Advisor for executives, 21+ years as ordained Zen Buddhist priest; 6+ years of monastic training as Zen monk; Buddhist meditation teacher and retreat leader; teaching mindfulness meditation in secular settings; Advanced training in Thai Forest Vipassana, Tibetan Buddhist, and Soto Zen Buddhist principles and practices; 20+ years as leader of two international organizations dedicated to promoting mindfulness meditation.
Guide for Personal and Organizational Transformation: 10+ years as nonprofit CEO guiding national organizations;  several Leadership roles as executive; 8+ years managing staff of 150+ employees.
Advisor for the Development of 21st Century Skills: I help leaders understand essential traditional wisdom principles and practices in order to grow as human beings and develop their innate capacities to meet today's challenges. I advise leaders in the following areas:
Developing a greater sense of self-awareness and embodied presence;
Managing stress and anxiety, finding balance, calm, focused attention, and equanimity;
Embracing the learning of positive habits, spiritual growth, and personal development;
Responding skillfully to rapid change and uncertainty, agility in the face of obstacles;
Engaging in prosocial behavior, acting with authenticity and ethical integrity;
Becoming more resilient, navigating challenging situations, and recovering from failure;
Cultivating compassion, kindness, and empathy, for oneself and others;
Clarifying priorities and intentions for deeper meaning, purpose, and fulfillment;
Increasing emotional intelligence, ability to connect, and appreciate differences;
Ability to cooperate, collaborate, and function effectively as a servant leader;
Risk-taking, creative adaptation, innovation, boldness, and seeing new possibilities.
WORK HISTORY
Senior Advisor, CCG 2020––present
Affiliated with group dedicated to helping international clients learn and implement traditional wisdom principles and practices for a wide variety of business contexts.
Founder/CEO, MeditationLab. 2020––present
Founding leader of startup online platform bringing people together to support each other to
establish a regular meditation practice and contribute positively to broader societal change.
Executive Director (CEO), Mindful Schools. 2017––2019, 2+ years
Led the world's preeminent mindfulness training organization for educators, training over
50,000 K-12 educators to have a mindfulness practice and impacting over 3 million students.
Business Consultant and Coach, San Francisco and Vienna, Austria. 2016––2017, 2+ years, bringing traditional wisdom principles and practices to business leaders.
Zen Buddhist Teacher. 2003––current, 18+ years
Buddhist teacher (highest level of teaching authority in Zen Buddhism) leading meditation retreats, workshops, classes in U.S. and globally.
Director of Online Initiatives, SFZC 2013––2016
online courses and virtual offerings on Zen Buddhist practice.
President/Executive Director (CEO), San Francisco Zen Center. 2005––2013, 8+ years
Led the largest Zen Buddhist community outside of Asia. Responsible for overseeing all business activities of an $11M+ organization with a 200-person staff, developing dozens of organizational leaders and managing a complex mix of commercial business activities.
Director, San Francisco Zen Center's City Center Temple. 2003––2005, 2 years
Other Professional Experience. 1984––1993, 10 years
Founding Partner of iconic San Francisco restaurant and club (1990––93). • Editor and Creative Director of two San Francisco lifestyle magazines (1988––90). • Founder/Director of San Francisco-based film production company (1984––88).
EDUCATION
Integral Leadership Coaching, New Ventures West, SF, CA. 2016––2017
Zen Buddhist Teacher Training, Tassajara Zen Mountain Center. 1994––2000
Arizona State University, Tempe, AZ. 1978––1983. Majored in fine art, graphic design, video art and filmmaking